Dr. Judith Flores-Guerra

We use the latest technology to determine your eyeglass and contact lens prescription. Through digital refraction, rather than manually flipping the lenses back and forth, we have more options to test your vision and can make the entire process easier for you. With the ability to fine-tune the numbers with ever greater accuracy, we can ensure our patients leave with the correct prescription nearly every time.
© All eyes on me vision care/dba Dr. Judith Flores-Guerra 2014 7800 sw 104 ST Miami, FL 33156 305-595-9262

office phone number: 305.595.9262
after hours phone: 305.926.2991​

Computer assisted eye exams

gives us latest technology to provide our patients with the most thorough and complete eye exam experience. Starting during pre-exam testing, through to your eye exam. We use state-of-the-art innovations to enhance the care of our patients.
eye exam for eyeglasses
Your eye exam for eyeglasses is a comprehensive eye exam using state-of-the-art equipment includes:
• Glaucoma screening
​• Pupil Dilation
• Refraction and prescription
• Eye health examination
contact lens exam
A contact lens exam covers all of the evaluations that you get with an eye exam for eyeglasses, plus additional diagnostic information that indicates what contact lenses are right for you.
Contacts actually come in different sizes, and have different components, so it's important the right lens is selected for you.
visual field test
A visual field test (VFT) to measure retinal function and light sensitivity may be recommended for an additional fee.
It's important if you have headaches, diabetes, high blood pressure, or heart issues. It can provide early detection of visual disorders such as diabetic retinopathy, brain tumors, glaucoma, retinal detachments, and hypertension.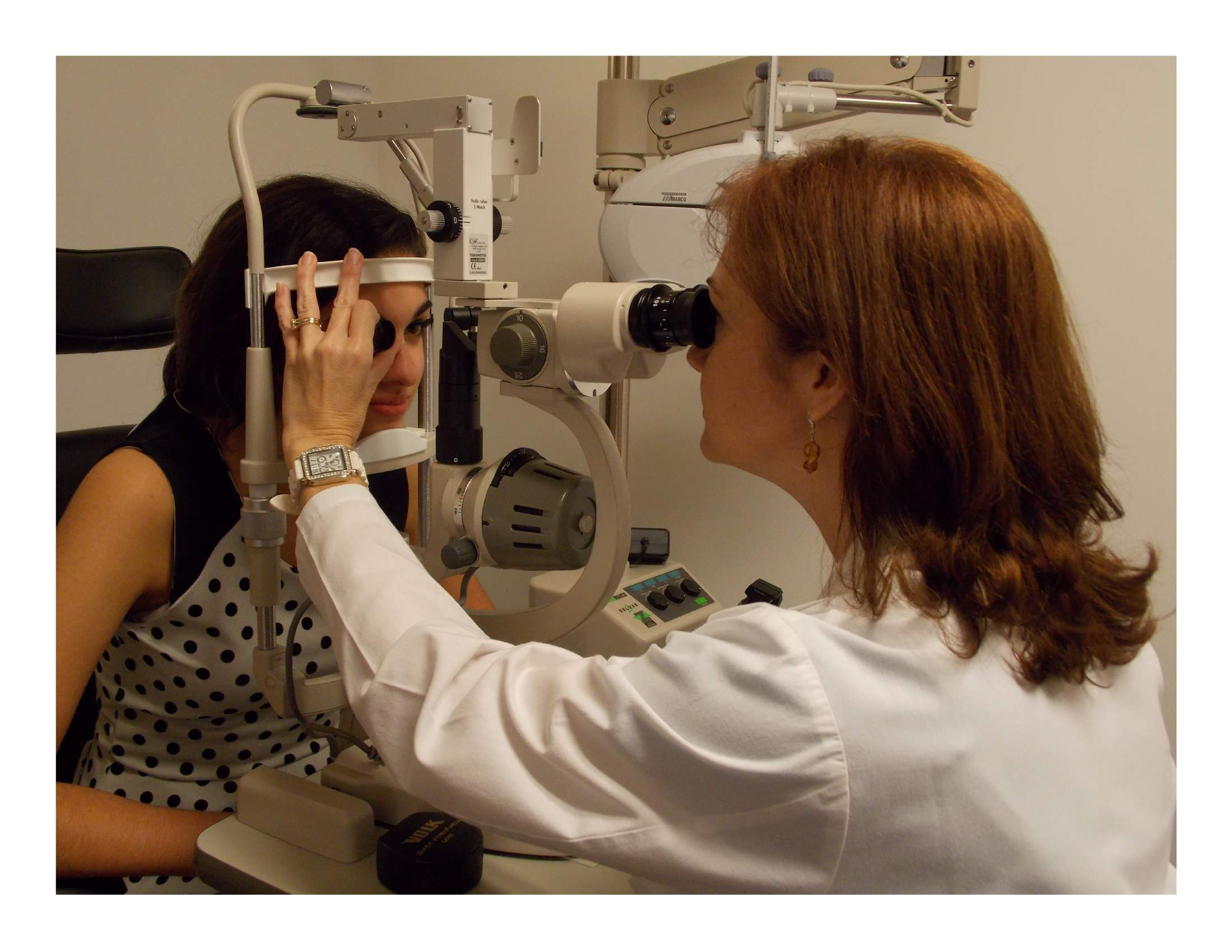 ​​​
What can I expect in an Eye Exam?